December 23, 2014
'Alarming' Number of Preschool Kids Given ADHD Meds
the Psychiatry Advisor take:
A British study found an "alarming" number of preschool-aged children in the United Kingdom are being prescribed stimulant medications to treat attention deficit/hyperactivity disorder (ADHD), even though clinical guidelines advise the drugs should not be given to children under the age of six.
More than 20% of educational psychologists who took part in the study, conducted by the University College London Institute of Education and the British Psychological Society, said they know of preschool children who were given ADHD medication. Britain's National Institute for Clinical Excellence (NICE), an organization that provides medical guidance and advice, recommends that psychotherapy should be tried first in children before medication is considered.
"Our biggest difficulty is that children's and adolescent mental health services and pediatric teams are so short-staffed they go straight to medication and completely ignore NICE guidance," one study participant wrote, The Guardian reported.
The study also found that there were systemic factors that had the effect of putting on "pressure for increasing rates of diagnosis and medication." In addition, some psychologists interviewed in the survey described an "intolerance of difference" in how many adults view children's learning and behavior.
It concludes that psychologists should be involved in developing better understanding of ADHD among families, and recommended a multi-agency approach for ADHD assessment and treatment. The study will be formally published next year.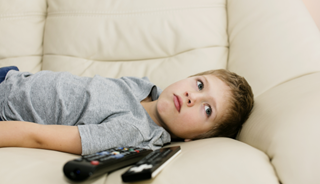 'Alarming' Number of Preschool Kids Given ADHD Meds
An "alarming" number of preschool children are being prescribed drugs to treat hyperactivity – contrary to medical guidelines that say they should not be used on children under six – because overstretched health workers go straight to medication rather than offering psychological interventions.
More than a fifth of educational psychologists say they know of preschool children who are being given medication such as Ritalin even though the United Kingdom's National Institute for Health and Clinical Excellence recommends psychological interventions should be tried first.
Sign Up for Free e-newsletters