August 16, 2014
ADHD, Substance Abuse Stem From Same Neurocognitive Deficits
the Psychiatry Advisor take:
The reason why many people who suffer from attention deficit hyperactivity disorder also have substance abuse issues or conduct disorders is that all the problems stem from the same neurocognitive deficits.
Patricia Conrod, PhD, a researcher at the Sainte-Justine University Hospital Research Center in Montreal, Canada, and colleagues examined the reward sensitivity and decision-making patterns of 1,778 European 14-year-olds with similar demographic profile. They were asked to do several tasks while having and MRI, as well as take a personality test. The participants were tested again two years later.
At baseline, 4.4% of teens were identified as having a diagnosis of conduct disorder, ADHD, or both. By age 16, the figure rose to 6.6%. At age 14, 3.7% and 10.6%, respectively, were identified as having alcohol and substance abuse issues. Two years later, the numbers rose to 18% and 27.1%, respectively.
The researchers used statistical modeling to see what risk factors were linked to which psychiatric symptoms.
"Three key neurocognitive dimensions were identified as being implicated is most externalizing problems: impulsive action, impulsive choice (valuing immediate rewards over delayed rewards) and reward sensitivity," said Natalie Castellanos-Ryan, a postdoctoral fellow at Saint-Justine who worked on the study. "A young person's performance and brain function on each of these dimensions were shown to be related to externalizing problems."
"Our findings suggest that risk for externalizing problems exist on a continuum in the general population, are easily measured and can be targeted before diagnosable problems arise," Conrod added. "The implications are that clinicians can manage multiple psychiatric problems by focusing on how a young person is functioning on a few key neurocognitive dimensions. The next step is to develop evidence-based intervention strategies that will target these three areas of brain function."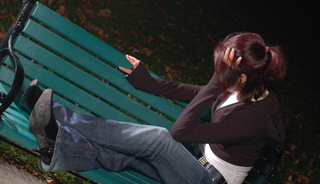 ADHD, Substance Abuse Stem From Same Neurocognitive Deficits
Researchers at the University of Montreal and CHU Sainte-Justine Research Centre have traced the origins of attention deficit hyperactivity disorder, substance abuse and conduct disorder, and found that they develop from the same neurocognitive deficits, which might explain why they often occur together.
Sign Up for Free e-newsletters
Check out what's trending