October 16, 2014
ADHD Risk Higher in Kids Who Are Neglected
the Psychiatry Advisor take:
Children who are raised with limited psychosocial interactions, such as those neglected by their parents or raised in orphanages, may be at a higher risk for developing attention-deficit/hyperactivity disorder (ADHD).
Katie McLaughlin, PhD, of the University of Washington, Seattle, and colleagues examined Romanian children whose lives began in overcrowded orphanages under the dictatorship of former President Nicolae Ceausescu.
Researchers compared brain scans from 58 children were in an orphanage for some period of time and 22 children from nearby communities who were not institutionalized. All the children were between the ages of 8 and 10 years. The adolescents also underwent MRI scans of their brains.
Children who spent their early years in the orphanages had thinner brain tissue in cortical areas that correspond to impulse control and attention, the researchers reported in the journal Biological Psychiatry.
"We find a pervasive pattern of differences [among institutionalized children] in areas of the brain related to attention, working memory and social cognition," McLaughlin said in a statement.
She added that the study provides the rationale behind earlier research that children who grow up in institutions have ADHD at rates four or five times higher than other children.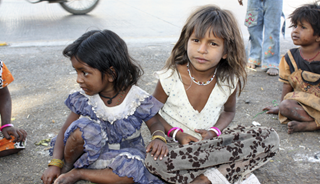 Kids Who Are Neglected At Hire Risk of ADHD
Emerging research suggests that when infants and children are raised in a sterile environment of psychosocial neglect, cortical development is slowed, increasing the risk for attention-deficit hyperactivity disorder.
Over the past decades, the world has observed tragic examples where the failure of institutions to meet the needs of infants for social contact and stimulation has led to the failure of these infants to thrive. University of Washington research on children who began life in overcrowded Romanian orphanages shows that early childhood neglect is associated with changes in brain structure.