July 20, 2014
ADHD Questionnaire in Patients With Bipolar May Yield False Positives
the Psychiatry Advisor take:
A questionnaire given to patients to see whether or not they suffer from attention-deficit/hyperactivity disorder may give out false positives, according to Swiss researcher.
Over 40% of patients whose score on the Adult ADHD Self-Report Scale [ASRS-v1.1 ] indicated they might have ADHD did not actually suffer from the disease, said Nader Perroud of the University Hospitals of Geneva, and his colleagues.
His team looked at the record of 138 patients with bipolar disorder seen over a three-year period, according to research published in the Journal of Affective Disorders. All completed the ASRS-v1.1. Of that number, 63 had scores considered positive for ADHD and underwent further evaluation. But after the assessment, only 55% of those 63 were eventually diagnosed with ADHD.
Further, nearly half (49.2%) of patients who scored positive on ASRS-v1.1 did not have ADHD indicated in their medical record, highlighting "the crucial need for clinicians to search for symptoms of ADHD in [bipolar disorder] subjects."
Patients with biopolar and ADHD were younger at age of bipolar disorder onset than those without concomitant ADHD (20.0 vs. 26.4 years). In addition, those with ADHD and bipolar disorder also had a younger age of onset of the first depressive episode (19.7 vs. 27.0 years) and more depressive episodes (8.4 vs. 5.6) than patients with bipolar disorder only.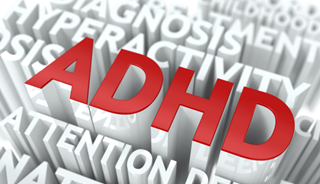 ADHD Questionnaire in Patients With Bipolar May Yield False Positives
A questionnaire used to determine whether or not someone has attention-deficit hyperactivity disorder (ADHD) should be used with caution in patients with bipolar disorder, Swiss researchers suggest.
Sign Up for Free e-newsletters