October 09, 2014
ADHD Drug Candidate Meets Goal After Some Patients Excluded
the Psychiatry Advisor take:
Top-line results of a new drug for attention-deficit/hyperactivity disorder (ADHD) in late-stage development showed that the medication had a statistically significant benefit over placebo, but only after the company excluded data from several patients who improved while on placebo.
The drug, methadoxine (MDX), is a nonstimulant GABA modulator from Israel-based Alcobra Ltd. The company has touted the drug for its abuse-deterrent nature, as other ADHD stimulant drugs are known to be misused.
Overall results from the 300-patient Phase III trial showed that MDX "yielded a positive trend" compared to placebo, Alcobra said in a news release. However, the statistical significance of that finding was a p-value of 0.15. That's well below the standard for statistical significance in the pharmaceutical industry of 0.05.
However, Alcobra's post-hoc analysis found that when four patients who did well while on placebo were excluded, the p-value was reduced to 0.03.
Alxobra said it is moving ahead in the regulatory process with MDX. The company has two other late-stage trials of MDX in children and adolescents.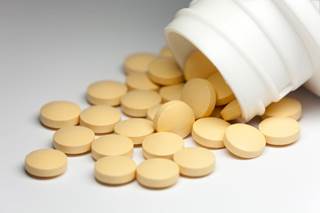 ADHD Drug Candidate Meets Goal After Some Patients Excluded
Alcobra is touting the benefits of its in-development
ADHD
treatment, saying the drug provided a statistically significant benefit over placebo—but only after the company removed data from four "extreme" responders from its analysis. Investors were unconvinced by the modified results, however, sending the biotech's shares down nearly 50% on Monday morning.
Sign Up for Free e-newsletters