October 14, 2014
ADHD, Autism May Share Genetic Link
the Psychiatry Advisor take:
The fact that autism and attention-deficit hyperactivity disorder have shared symptoms, such as repetitive and restricted patterns of behavior, lends credibility to the theory that both psychiatric disorders are linked genetically.
Tinca Polderman, PhD, of VU University, Amsterdam, The Netherlands, and Henrik Larsson, PhD, of the Karolinska Institute, Stockholm, Sweden used questionnaires to examine the existence and severity of autism and ADHD symptoms among 17,770 Swedish adult twins.
Repetitive and restricted behavior in autism is most strongly associated with inattention and hyperactivity in ADHD, they reported in the journal Translational Psychiatry. Restricted behaviors can inhibit switching from one activity to another.
Social and communication deficits in autism are also tied to inattention and hyperactivity in ADHD, though the researcher found this connection wasn't as strong.
The latest study confirms research that the investigators published in December involving Dutch adults, which also found that the co-occurrence of autism and ADHD in adults stems from the inability to easily switch attention from one task to another. That connection, Polderman and Larsson found, was genetic as well.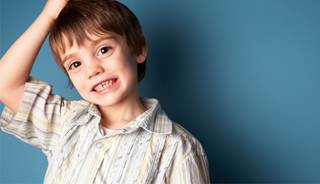 ADHD, Autism May Share Genetic Link
Autism
and
attention deficit hyperactivity disorder
(ADHD) are distinct conditions that coexist in some children and adults. Our new study, published in Translational Psychiatry, suggests that individuals who have both disorders tend to share specific symptoms, such as repetitive and restricted patterns of behavior, inattention and hyperactivity.