August 12, 2014
White House Drug Policy Emphasizes Addiction Science
the Psychiatry Advisor take:
The White House has released its annual National Drug Control Strategy amidst a growing number of drug overdoses. In fact, deaths related to overdoses now exceed death associated with traffic crashes and homicides.
The report says that more than 22 million Americans suffer from a substance-use disorder, but only 10% receive treatment, according to the Department of Health and Human Services. The Obama administration called that figure "unacceptable."
The new strategy focuses strongly on the science behind drug addiction, Vabren Watts writes in Psychiatric News. Addiction is a disease that can be treated and one which people can recover from, according to the new blueprint. It casts aside the once widely held notion that addiction was a moral shortcoming.
As a result of this science-based focus, money has been set aside to train law enforcement officials about the science behind addiction, and how this could impact current practices.
"We cannot incarcerate addiction out of people," said Michael Botticelli, acting director of the White House Office of National Drug Control Policy. "While law enforcement should always play a vital role in protecting communities from violent drug-related crime, at the end of the day we must acknowledge that public-health and criminal-justice initiatives must work together to address this complex challenge in a smarter way."
The new strategy will address the high rates of prescription painkiller abuse, particularly opioids, by increasing the attention paid to overdose prevention, treatment, and the administration of naloxone when appropriate.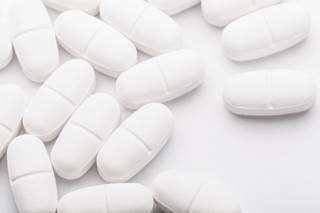 White House Drug Policy Emphasizes Addiction Science
There are more than 22 million Americans with a substance use disorder (SUD), yet only 1 in 10 of them receives treatment for their illness, according to the Department of Health and Human Services (HHS).
The Obama administration says that rates for the prevalence of drug use and for the lack of adequate treatment for SUDs are "unacceptable."
Sign Up for Free e-newsletters