October 06, 2014
Treating Substance Abuse, Mental Illness Together Cuts Aggression Risk
the Psychiatry Advisor take:
Treating a person with mental illness who has a substance abuse problem may not only help that individual break an addiction. It may also make them less likely to become aggressive, according to a new study.
Clara Bradizza, PhD, of the University at Buffalo Research Institute on Addictions, New York, and colleagues followed 278 patients over a six-month period following admission to an outpatient dual-diagnosis treatment program that provided both substance abuse and mental illness treatment.
Patients who engaged in the dual treatment were associated with a lower likelihood of subsequent aggression, the researchers reported in the Journal of Substance Abuse Treatment. They also found that the substance abuse, not the mental illness, was the factor most closely associated with future violent behavior.
"Our findings suggest that treatment attendance is very important for these individuals and treatment programs should include interventions that are likely to decrease substance abuse, as this may provide the additional benefit of reducing the risk of later aggression among dual-diagnosis patients," Bradizza said in a statement. "This not only improves the lives of affected individuals and their families, but also provides a safer environment for society as a whole."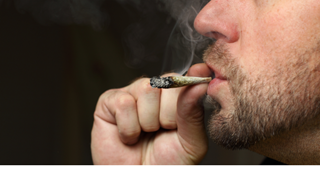 Treating Substance Abuse, Mental Illness Together Cuts Aggression Risk
The interrelationships between severe mental illness, substance use, and aggression are of longstanding importance with implications for community treatment programs, treatment research and public policy.
Through the analysis of longitudinal data collected from 278 patients over a 6-month period following admission to an outpatient dual diagnosis treatment program, this study examined the association between dual diagnosis treatment attendance and subsequent aggression among individuals diagnosed with both a severe mental illness and a substance use disorder. We also tested substance use and psychiatric symptoms as mediators of this treatment–aggression relationship.
Sign Up for Free e-newsletters