June 11, 2014
Text2Quit More Effective Than Other Smoking Cessation Tools
the Psychiatry Advisor take:
Text2Quit, a text message based tobacco cessation intervention created by Voxiva, was more effective than an web-based educational intervention with the National Cancer Institute's Smokefree.gov.
Participants in the text-based intervention were able to enter a target quit day, and received outgoing messages about quitting smoking and on-demand help using keywords.
Users could receive a tip for quitting or participate in a trivia game by texting the keyword "CRAVE," get a summary of their quitting statistics using the keyword "STAT," and adjust their quitting statistics if they had smoked since their quit date using the keyword "SMOKE."
Currently, more than 50,000 callers to the national quitline number, 1-800-QUIT-NOW, have enrolled in Text2Quit since the service became available in 2011.
However, many smoking cessation smartphone apps in the Apple iTunes and Google Play stores do not contain evidence-based guidance outlined in U.S. Public Health Service's Clinical Practice Guidelines for Treating Tobacco Use and Dependence, researchers cautioned.
Limitations of the current study included relatively high motivation at baseline among smokers recruited to the study, access to the Internet among all participants and a working cell phone with unlimited text messaging, which makes it difficult to generalize the results to other populations.
More studies are needed to evaluate text messaging programs' effectiveness relative to other established smoking-cessation treatments, as well as in the context of health systems, including quitlines.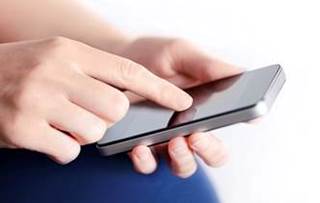 Text2Quit more effective smoking cessation tool than website
Around 11% of smokers who participated in a texting-based smoking cessation intervention program were able to abstain from using cigarettes six months after the start of the program, while only 5% of smokers in the control group were able to do so, according to a study of 503 people published in the American Journal of Preventive Medicine.
Sign Up for Free e-newsletters