September 11, 2014
Teens Who Smoke Marijuana Regularly Have Higher Suicide Risk
the Psychiatry Advisor take:
Adolescents who smoke marijuana daily before they are 17 are more than 60% less likely to complete high school or college compared to those who have never used cannabis.
Edmund Silins, PhD, of the National Drug and Alcohol Research Center (NDARC) in Sydney, Australia, and colleagues conducted a meta-analysis from three large studies from Australia and New Zealand that included more than 3,700 subjects. Daily adolescent pot smokers who use the drug daily are seven times more likely to attempt suicide and eight times more likely to try other illegal drugs, the researchers reported in the Lancet Psychiatry.
"Our findings are particularly timely given that several US states and countries in Latin America have made moves to decriminalize or legalize cannabis, raising the possibility that the drug might become more accessible to young people," Richard Mattick, PhD, a study co-author also with NDARC said in a statement.
About 7% of high school seniors in the United States are daily or near-daily cannabis users.
Merete Nordentoft, PhD, of the University of Copenhagen, Denmark, wrote in an accompanying comment that decriminalization or legalization will make it easier for young people to get access to marijuana. "Such changes in legislation will probably be followed by decreased prices and increased use, which will lead to more young people having difficulties with school completion and social and personal maturation, and will increase the risk of psychosis."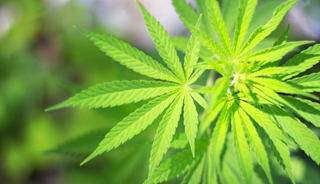 Teens Who Smoke Pot Regularly Have Higher Suicide Risk
Debate continues about the consequences of adolescent cannabis use. Existing data are limited in statistical power to examine rarer outcomes and less common, heavier patterns of cannabis use than those already investigated; furthermore, evidence has a piecemeal approach to reporting of young adult sequelae. We aimed to provide a broad picture of the psychosocial sequelae of adolescent cannabis use.
We integrated participant-level data from three large, long-running longitudinal studies from Australia and New Zealand: the Australian Temperament Project, the Christchurch Health and Development Study, and the Victorian Adolescent Health Cohort Study. We investigated the association between the maximum frequency of cannabis use before age 17 years (never, less than monthly, monthly or more, weekly or more, or daily) and seven developmental outcomes assessed up to age 30 years (high-school completion, attainment of university degree, cannabis dependence, use of other illicit drugs, suicide attempt, depression, and welfare dependence). The number of participants varied by outcome (N=2537 to N=3765).
This article originally appeared
here.
Sign Up for Free e-newsletters
Check out what's trending