August 25, 2014
Seizure Drug Fails as Adjunct to Benzodiazepines in Alcohol Withdrawal
the Psychiatry Advisor take:
A drug that is approved to treat seizures failed in a study as an adjunct to relieve symptoms associated with alcohol withdrawal.
Kelly M. Youland, PharmD, a board-certified pharmacotherapy specialist at the Mayo Clinic in Rochester, Minnesota, and colleagues examined 250 patients to see if levetiracetam (Keppra) added as an adjunct to benzodiazepines — a standard-of-care for symptoms of acute alcohol withdrawal — would reduced the amount of benzodiazepine needed. Although useful, benzodiazepines have potential side effects.
Half of patients were given lorazepam and levetiracetam, while the other half was given lorazepam alone (control). No significant differences were found in the benzodiazepine requirement of the two groups, the researchers published in the Journal of Clinical Psychopharmacology.
The control group required a median average daily dose of 2 mg of lorazepam (range, 0.1-17 mg/d) compared with the levetiracetam group, which required a median average daily dose of 1.3 mg of lorazepam (range, 0.0-53.5 mg/d) (P=0.09). The patients in the control group required a median total of 6 mg of lorazepam during their hospitalization compared with a median total of 5.5 mg in the levetiracetam group.
While both cohorts had a median length of hospitalization of three days, those in the levetiracetam group had a shorter length of intensive care unit stay and spent less time mechanically ventilated.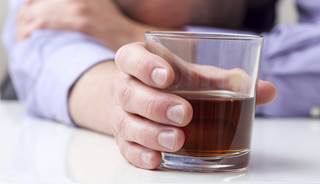 Seizure Drug Fails as Adjunct to Benzodiazepines in Alcohol Withdrawal
Benzodiazepines are often considered the standard of care for managing symptoms of acute alcohol withdrawal syndrome. Because of potential adverse effects, other agents have been evaluated in this patient population. Previous studies have produced mixed results on the efficacy of
levetiracetam
in alcohol withdrawal.
Sign Up for Free e-newsletters