November 25, 2014
Personality Disorders Often Seen in People With Gambling Addiction
the Psychiatry Advisor take:
Treatment for those who have a gambling addiction can be hampered since many such people also have personality disorders.
Meredith Brown, PhD, of Monash University in Melbourne, Australia, and colleagues reviewed existing research to find patterns and factors that might link problem gambling and personality disorders.
People with a gambling addiction frequently have characteristics similar to those with antisocial, borderline, histrionic and narcissistic personality disorders, the researchers reported in the Journal of Gambling Studies. They tend to be socially isolated, have problematic relationships with their peers, lower self-esteem and feelings of hopelessness.
In addition, Borderline Personality Disorder is more common in people with a gambling problem than in those who don't.
Bad relationships during childhood, possible abuse, difficulty in controlling emotions, substance abuse, depression and anxiety disorder, which all can contribute to personality disorders, were also seen in people with gambling problems.
The researchers suggest routine screening for personality disorders when treating someone with a gambling addiction. People with both a gambling addiction and personality disorder are three times more likely to drop out of treatment.
"The fact that problem gambling and high levels of psychopathology often go together indicates a need to undertake routine and systematic screening and assessment of problem gamblers who sign up for treatment," Brown said in a statement.
The researchers also say that Dialectal Behavior Therapy, which teaches mindfulness and emotion regulation, could help some people with problem gambling.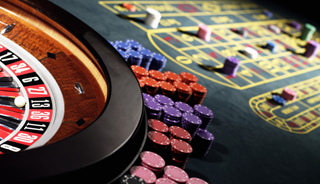 Personality Disorders Often Seen in People With Gambling Addiction
The treatment of people who cannot keep their gambling habits in check is often complicated because they also tend to suffer from personality disorders. So says Meredith Brown of Monash University in Australia, in a review in Journal of Gambling Studies.
Problem gambling creates a multitude of intrapersonal, interpersonal and social difficulties for the roughly 2.3% of the population internationally that suffers from this behavior. Previous research has shown that people with gambling problems suffer from a range of psychiatric disorders affecting their mood, levels of anxiety and their use of substances.
Sign Up for Free e-newsletters
Check out what's trending