July 30, 2014
Parental Co-Viewing Doesn't Blunt Influence of Smoking, Drinking in Movies
the Psychiatry Advisor take:
Watch a movie nowadays, and you're likely to see drinking or smoking (or both) in it. For decades, Hollywood has been accused of glamorizing drinking and smoking in films, with some people arguing that when adolescents see it on the silver screen, it makes it more acceptable to them.
Although the connection between cinema and drinking and smoking among young people is up for debate, researchers sought to examine whether having an adolescent see a film with these behaviors depicted while accompanied by a parent might makes them less likely to engage in those activities.
Rebecca N.H. de Leeuw, PhD, and her colleagues at the Behavioural Science Institute, Radboud University in Nijmegen, the Netherlands, studied 99 adolescents (median age 12.82 years, 38.8% boys) watched the blockbuster Titanic in a movie theater. They were randomly invited to see the film with either a parent or friend.
After the film, the adolescents filled out a questionnaire concerning social images related to drinking and smoking, and their susceptibility to picking up the habits. Results were published in the American Journal on Addictions.
Somewhat surprisingly, those who watched the movie with a parent had the same or even higher risk for future smoking and drinking than those who came with a friend. In addition, very few parents discussed smoking and drinking during the movie.
"Simply co-viewing might not be an effective way for parents to blunt the effect of smoking and drinking in movies," the researcher concluded. "In addition to ensuring more caution when advising parents to simply co-view movies, the present findings encourage additional research on the impact of instructive mediation strategies."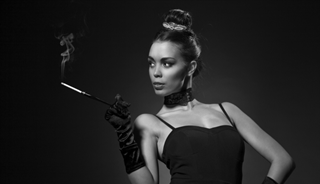 Can Parents Blunt Influence of Smoking and Drinking in Movies on Children?
The current pilot study is the first experiment to examine whether parents are able to diminish the adverse influences of smoking and drinking depicted in movies through co-viewing.
Sign Up for Free e-newsletters