August 07, 2014
Opioid Prescribing Rates Still High But Vary Based on Region
the Psychiatry Advisor take:
Despite efforts in some states to restrict the use of controlled medications, including painkillers and antianxiolytics, data from the CDC show prescribing rates for the drugs are still very high.
In 2012, for every 100 people in the United States, clinicians wrote 82.5 prescriptions for opioid painkillers and 37.6 prescriptions for benzodiazepines. Both drug classes have a history of abuse.
Interestingly, there were wide variances in the prescribing rates across the country. In Hawaii 52 painkiller prescriptions were written per 100 people — the lowest rate in the United States. In comparison, 143 scripts per 100 people were written in the top two prescribing states, Tennessee and Alabama.
The South has a disproportionately high rate of opioid and benzodiazepine prescribing. Len Paulozzi, MD, a medical officer in CDC's injury center, told JAMA it's unclear why this is the case. The prevalence of pain or the number of older individuals is not higher in this region than others. However, he suggested that poverty and differences in health-care delivery may be partially to blame.
Greater use of prescription monitoring system might help to stem the problem. The program allows physicians and pharmacies to identify patients who are at high risk of abuse or who may be diverting drugs. Both New York and Tennessee saw dramatic decreases in people who received a high number of narcotic prescriptions after laws requiring the program were enacted.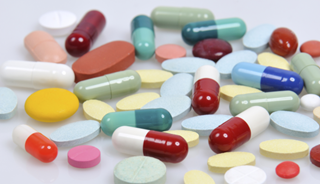 Opioid Prescirbing Rates Still High But Vary Based on Region
Despite some progress in certain states, a report from the CDC finds that nationwide prescribing rates for
narcotic medications
remain high and worrisome variations persist among states (Paulozzi LJ et al.
MMWR Morb Mortal Wkly Rep
. 2014;63[26]:563-568). Clinicians in the United States wrote 259 million opioid prescriptions in 2012.
Sign Up for Free e-newsletters