November 19, 2014
Opioid Abuse Among Pregnant Women Rises Dramatically
the Psychiatry Advisor take:
The number of pregnant women abusing prescription painkillers or heroin during a recent 14-year period has more than doubled, though even with the rise, opioid dependency accounts for less 0.4% of all pregnancies.
Lisa Leffert, MD, chief of the Obstetric Anesthesia Division at Massachusetts General Hospital in Boston, and colleagues looked at hospital data on 57 million deliveries between 1998 and 2001.
The number of pregnant women who abused or were dependent on opioids rose 127% during that period, from 1.7 to 3.9 women per 1,000 delivery admissions. Among younger women — aged between 20 and 34 years old — the figure rose 162%.
Pregnant women who were dependent on opioids were five times as likely to have depression than women who weren't addicted, and more than 20 times more likely to also have alcohol dependence and dependence on non-opioid drugs, the researchers reported in the journal Anesthesia.
Women dependent on opioids were also twice as likely to have premature labor, 20% more likely to require a cesarean section, and 40% more likely to have their water break early.
"More research is needed to understand the factors leading to opioid abuse and dependence in these women and the ways in which we can help to mitigate the complications associated with these issues during pregnancy and childbirth," Leffert said in a statement.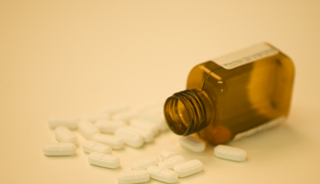 Opioid Abuse Among Pregnant Women Rises Dramatically
The proportion of women dependent on drugs such as narcotic painkillers or heroin during pregnancy has more than doubled in the past decade and a half, a new study finds, though it still remains below a half-percent of all pregnancies.
The study covers a class of drugs known as opioids, which include prescription painkillers such as oxycodone (Oxycontin) and hydrocodone bicarbonate (Vicodin), as well as illegal drugs such as heroin.
Dependence on these drugs during pregnancy is linked to several increased risks during delivery, even when compared to women abusing or dependent on non-opiate drugs, explained study senior author Dr. Lisa Leffert, chief of the Obstetric Anesthesia Division at Massachusetts General Hospital in Boston.
Sign Up for Free e-newsletters