June 09, 2014
FDA Approves Addiction Drug Amid Opioid Controversy
Bunavail expected to launch late in third quarter of 2014.
the Psychiatry Advisor take:
The FDA has approved buprenorphine and naloxone buccal film for maintenance treatment of opioid dependence. The drug, expected to be available late in third quarter of 2014, consists of an adhesive inside-the-cheek delivery system, enabling lower doses of the medications and potentially averting misuse and diversion.
Unlike available sublingual formulations that need to be kept in place under the tongue until they dissolve, the inside-the-cheek film allows patients to talk, swallow, and go about normal daily activities while the medication is being consistently absorbed.
Currently, more than 2 million people in the United States live with opioid dependence. The number of opioid prescriptions filled in U.S. pharmacies has tripled since the early 1990s, skyrocketing from 76 million in 1991 to 219 million in 2001.
Emergency department visits attributable to opioids increased from 600,000 to more than 1.2 million from 2004 to 2010, and overdose deaths have quadrupled from 4,000 to more than 12,000 annually from 1999 to 2010.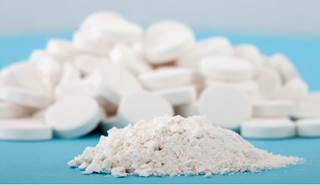 FDA green-lights addiction drug amid opioid controversy

The FDA has said repeatedly that it's committed to fighting the opioid epidemic, and to that end, it approved BioDelivery Sciences' ($BDSI) Bunavail to treat dependence on the drugs. BioDelivery said it expects to launch the new med late in this year's third quarter, and its market currently tallies more than two million people in the U.S.