August 24, 2014
DEA Puts New Restrictions on Vicodin Amid Surge in Opioid Abuse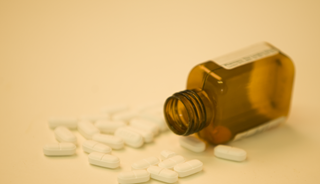 DEA Puts New Restrictions on Vicodin Amid Surge in Opioid Abuse
HealthDay News -- The U.S. Drug Enforcement Administration (DEA) is going ahead with tough new controls on painkillers containing hydrocodone, which has been tied to a surge in dangerous addictions across the United States.
The new restrictions would cover prescription narcotic drugs including Vicodin, Lortab, and their generic equivalents, putting them in the same regulatory class as painkillers such as oxycodone (OxyContin, Percocet), and codeine. Patients will now only have access to a three-month supply of these medications and will have to see a doctor to get any refills.
The new rules, posted online by the DEA, come more than 18 months after an FDA advisory panel met to discuss the fate of painkillers containing hydrocodone. The painkillers were previously classified as Schedule III drugs, but the FDA recommended placing them under the more restrictive Schedule II designation in 2013.
"Almost seven million Americans abuse controlled-substance prescription medications, including opioid painkillers, resulting in more deaths from prescription drug overdoses than auto accidents," DEA Administrator Michele Leonhart said in a press release. "Today's action recognizes that these products are some of the most addictive and potentially dangerous prescription medications available."