October 15, 2014
Clinicians Hampered By Lack of Guidance on Opioid Prescribing
the Psychiatry Advisor take:
A study issued by a division within the Department of Health and Human Services says clinicians are hampered by a lack of research to advise them on prescribing opioid pain relievers, which are widely abused, in a safe manner.
The report, "The Effects and Risk of Long-Term Opioid Treatment of Chronic Pain," was commissioned by the Agency for Healthcare Research and Quality (AHRQ). It concludes that current evidence on long-term opiod therapy is "very limited."
Researchers started by conducting a systemic review to identify potential studies on chronic pain and opioid therapy. Out of 4,209 citations found on the title and abstract level, just 39 were included in AHRQ's assessment.
No studies comparing long-term opioid use with no opioid use or alternative therapies were identified. Also, no study examined the risk of abuse or addiction with long-term opioid therapy versus placebo or no opioid use at all.
"Evidence on the effectiveness of different opioid dosing strategies is also extremely limited," the researchers wrote.
The report calls for additional research to examine the risk of abuse, effectiveness of different prescribing method and risk mitigation strategies.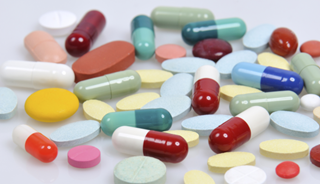 Clinicians Hampered By Lack of Guidance on Opioid Prescribing
Despite a dramatic increase in opioid prescriptions in the past two decades, a new federal study says there is no good research to guide doctors on the risks or effectiveness of their long-term use for ailments such as back pain and osteoarthritis.
In recent years, the widespread use of prescription opioids has sparked alarm: Their use was declared an epidemic in 2007 by the U.S. Centers for Disease Control and Prevention, and the government reported in 2011 that more than half of the nation's 41,340 drug overdose deaths were related to pharmaceuticals.
Sign Up for Free e-newsletters