October 01, 2014
Beating One Addiction Doesn't Increase Risk Of Developing Another
the Psychiatry Advisor take:
People that conquer one addiction are not at an increased risk of becoming addicted to another substance, according to a new study.
Carlos Blanco, MD, PhD, of Columbia University and the New York Psychiatric Institute,, and colleagues, examined whether remission from a substance-use disorder (SUD) would increase the onset of a new SUD after three years. They also looked at whether sociodemograpahic factors and psychiatric disorders might influence relapse.
The researchers performed a cohort study involving more than 34,000 adults from the National Epidemiologic Survey on Alcohol and Related Conditions.
While about 20% of the total sample had developed a new SUD after three years, those who remitted from one SUD during this period were significantly less likely than those who did not remit to develop a new SUD (13.1% vs. 27.2%, P < .001), the researchers reported in JAMA Psychiatry.
The highest percentage of remission was from nicotine dependence (51.2%), followed by alcohol-use disorder (42.9%) and drug-use disorder (16.5%).
However, being male, younger, never married, having an earlier age at substance-use onset, and psychiatric comorbidity all significantly increased the odds of developing a new SUD during the follow-up period.
"This study is much more than just the very specific finding of people not necessarily falling into another addiction," Petros Levounis, MD, vice chair of the American Psychiatric Association's Council on Addiction Psychiatry, told Medscape Medical News. "It addresses the very core prejudice that some have towards people who suffer from substance use disorders and behavioral addictions."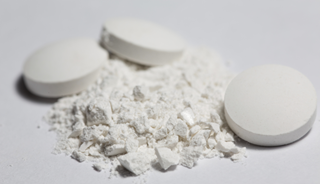 Beating One Addiction Doesn't Increase Risk Of Developing Another
Despite widespread belief to the contrary, people who manage to overcome their addiction to one substance do not become addicted to another substance, results of a large, prospective study show.
Investigators used data drawn from a nationally representative sample of 34,653 adults aged 18 years and older from the National Epidemiologic Survey on Alcohol and Related Conditions. The individuals were interviewed twice, three years apart. The first interview period was from 2001 to 2002, and the second from 2004 to 2005.
Sign Up for Free e-newsletters
Check out what's trending