June 23, 2015
Antihypertension Med May Also Treat Drug, Alcohol Addiction
the Psychiatry Advisor take:
A medication used to treat hypertension has also shown signs of being effective in treating addiction to cocaine and alcohol, based on a study conducted in rats.
Hitoshi Morikawa, MD, PhD, an associate professor of neuroscience at The University of Texas at Austin, and colleagues conducted an experiment in which they trained rats to relate either a black or white room with drug use. When the rats were given a choice to enter either room, they almost always chose the room connected to their addiction.
But when the researchers gave the addicted rats a high dose of the high blood pressure drug isradipine (Dynacirc CR), they preferred the room associated with their addiction the same day. However, in the following days while continuing to take the drug, the rats stopped having a preference for the room affiliated with addiction, the researchers reported in Molecular Psychiatry.
"The isradipine erased memories that led them to associate a certain room with cocaine or alcohol," Morikawa said in a statement.
Addictive drugs are thought to influence brain circuits crucial to reward learning, leading to strong memories of drug-related signals. However, antihypertensive medications work by inhibiting a certain ion channel that appears in certain brain cells. And blocking these channels seems to reverse the rewiring of the brain circuits that cause memories of addiction.
The researchers added that if the treatment if shown to be effective in humans, it could help prevent relapses by erasing the unconscious memories behind addiction.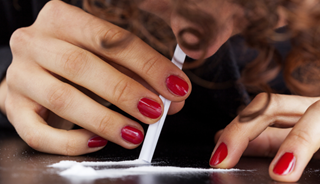 In rat study, the high blood pressure drug isradipine was shown to erase memories associated with addiction.
Researchers at The University of Texas at Austin have successfully stopped cocaine and alcohol addiction in experiments using a drug already approved by the U.S. Food and Drug Administration (FDA) to treat high blood pressure. If the treatment is proven effective in humans, it would be the first of its kind —one that could help prevent relapses by erasing the unconscious memories that underlie addiction.
The research is published this week in the journal Molecular Psychiatry.
Scientists once believed that drug addiction was simply a physical craving: Drug addicts who became sober and then later relapsed merely lacked willpower. But that view has gradually shifted since the 1970s.