Latest Features
Practice Management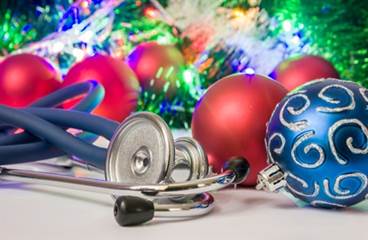 For many physicians, working during the holiday season is simply part of the job.
Depressive Disorder

Studies of the use of ketamine for depression revealed that the agent induces a rapid reduction in depressive symptoms and suicidal ideation in most patients.
Bipolar Disorder

The European Medicine Agency has reported that there may be an association between long-term lithium use and reports of both renal tumors and thyroid cancer.
Depression Advisor

Ketamine, originally approved by the FDA in 1970 as an anesthetic, is increasingly being recognized as an option in treatment-resistant depression.
Schizophrenia Advisor

Psychosis, or a psychotic episode, is characterized by a distorted perception of reality that is often exacerbated by hallucinations or delusions.
Eating Disorders

Drunkorexia is a term referring to limiting food intake prior to alcohol consumption, which may lead to eating disorders in college students.
Practice Management

While technological breakthroughs have had positive effects in the corporate world, they have led to exacerbated physician burnout in the medical field.
Sign Up for Free e-newsletters