October 26, 2017
ECT Research on Human Subjects Warrant Sound Methodology
This article originally appeared
here.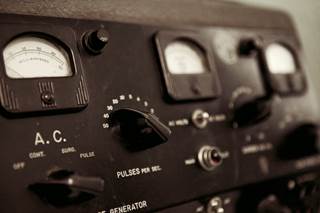 ECT research should include sound hypotheses and a clear aim of benefit to the patient.
Performing electroconvulsive therapy (ECT) research in human subjects presents substantial ethical challenges that can be overcome with appropriate methodological considerations, according to a review article published in Journal of Psychology, Neuropsychiatric Disorders, and Brain Stimulation.
According to the investigators of this review, various misconceptions of ECT continue to persist in public thought, despite the therapy being effective for subsets of patients with severe psychiatric disorders. Researchers reviewed the PubMed database for articles that discussed the ethical considerations in ECT research. Overall, they found the majority of articles explained that ECT research should include sound hypotheses as well as a clear aim of benefit to the patient.
Researchers propose that ECT research must offer value to the scientific field and improve clinician knowledge regarding disease understanding or effective treatment options. For ECT research to be ethical, it must also be performed with scientific rigor in an effort to prevent results that fail to answer the study's primary question. In addition, ethical ECT clinical research occurs when possible risks are minimized and the proposed benefits of a therapy outweigh potential adverse events.
There must also be an independent review of the study protocol by the Institutional Review Board, and all studies must provide appropriate informed consent. Patients involved in ECT studies must also be able to maintain a sense of autonomy throughout the study for the research to remain ethical in nature.
The investigators note that ethical studies involving ECT should also include a nonbiased patient sample that includes participants who "represent the broad population of the people that would be receiving ECT for that specific indication."
Reference
Youssef NA, McCall WV. Is conduct of research in electroconvulsive therapy ethical? [published online May 13, 2016] J Psychol Neuropsychiatr Disord Brain Stimul. doi: 10.19104/jpbd.2016.105