July 08, 2015
Changes in Certain Biomarkers Midlife May Predict Dementia
the Psychiatry Advisor take:
Examining the brain scans and the cerebrospinal fluid of middle-age adults who are healthy can identify changes in certain biomarkers of Alzheimer's disease, providing a new way to determine who may develop dementia later in life.
Researchers at the Washington University School of Medicine in St. Louis, led by Anne Fagan, PhD, a neurology professor there, looked at data collected over 10 years that included 169 participants between the ages of 45 and 75 who hard normal cognitive abilities. Every three years, each participant received a clinical, cognitive imaging and cerebrospinal fluid biomarker analysis.
The researchers looked at four biomarkers for the study: amyloid beta 42, a toxic protein that is the main source of Alzheimer's plaque; tau, another type of protein found in brain cells that increases in cerebrospinal fluid as Alzheimer's progresses; YKL-40, a newly identified protein that indicates inflammation in the brain; and amyloid plaque in the brain, based on PET scans.
Prior studies have shown that these biomarkers are impacted by Alzheimer's.
Declines in amyloid beta 42 levels in the cerebrospinal fluid among those between the ages of 45 and 54 was associated with the development of plaque in the brain later years as seen on brain scans, the researchers reported in JAMA Neurology. In addition, they observed that tau and other indicators of brain-cell injury increase dramatically in some people in their mid-50s to mid-70s, and YKL-40 rose throughout all of the age groups.
The changes in the biomarkers were more prominent in patients who carried a certain form of a gene known as APOE. Prior research has indicated that people with this genetic variation are 10 times more likely to develop Alzheimer's than those with other types of the APOE gene.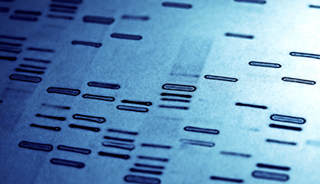 Changes in Alzheimer's biomarkers, such as amyloid and tau protein, at middle age may predict who will develop dementia.
Studying brain scans and cerebrospinal fluid of healthy adults, scientists have shown that changes in key biomarkers of Alzheimer's disease during midlife may help identify those who will develop dementia years later, according to new research.
The study, at Washington University School of Medicine in St. Louis, is published in JAMA Neurology.
The study focused on data gathered over 10 years and involved 169 cognitively normal research participants ages 45 to 75 when they entered the study. Each participant received a complete clinical, cognitive imaging and cerebrospinal fluid biomarker analysis every three years, with a minimum of two evaluations.
Sign Up for Free e-newsletters
Check out what's trending