September 01, 2015
Blocking Memory Pathway Could Prevent PTSD
the Psychiatry Advisor take:
Blocking a memory pathway that encodes traumatic memories more strongly in people who are stressed by provide a way of preventing post-traumatic stress disorder (PTSD).
Michael Baratta, PhD, of the University of Colorado Boulder, and colleagues wanted to find out why chronic stress is so associated with PTSD. Their research focused on the amygdala, the part of the brain responsible for encoding painful memories.
The researchers exposed adult mice to repeated stress. In mice that developed symptoms of PTSD, they discovered that serotonin promoted promotes memory consolidation, the process by which short-term memories are converted into long-term ones and stored in the brain.
However, when they blocked the amygdala cells' interactions with serotonin after the trauma exposure, the stressed mice did not develop PTSD symptoms, the researchers reported in the journal Biological Psychiatry.
In addition, the found that chronic stress leads cells in the amygdala to express more 5-HT2C receptors, which bind to serotonin. When a traumatic event happenes, this heightened expression causes the memory to be encoded more strongly, which may explain the flashbacks that often occur in PTSD patients.
The FDA has already approved a drug, agomelatine, that blocks 5-HT2C and is used as an antidepressant. However, the researchers believe the drug might also help those with PTSD.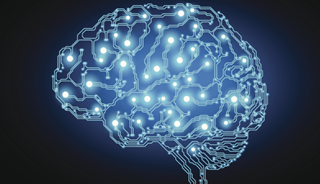 In mice, blocking a certain receptor that binds to serotonin prevented PTSD symptoms after they were exposed to a traumatic event.
About 8 million Americans suffer from nightmares and flashbacks to a traumatic event. This condition, known as post-traumatic stress disorder (PTSD), is particularly common among soldiers who have been in combat, though it can also be triggered by physical attack or natural disaster.
Studies have shown that trauma victims are more likely to develop PTSD if they have previously experienced chronic stress, and a new study from MIT may explain why. The researchers found that animals who underwent chronic stress prior to a traumatic experience engaged a distinctive brain pathway that encodes traumatic memories more strongly than in unstressed animals.
Blocking this type of memory formation may offer a new way to prevent PTSD, says Ki Goosens, the senior author of the study, which appears in the journal Biological Psychiatry.
Sign Up for Free e-newsletters
Check out what's trending