November 25, 2015
ADHD Stimulants May Cause Sleep Problems in Children
the Psychiatry Advisor take:
Children with attention-deficit/hyperactivity disorder (ADHD) who take stimulant drugs may be at an increased risk for sleep problems.
A meta-analysis of nine studies conducted by researchers at the University of Nebraska-Lincoln found that children given stimulants tended to report taking much longer to fall sleep, have poorer sleep quality, and sleep for a shorter period of time. The research was published in the journal Pediatrics.
The studies selected in the meta-analysis were based on objective measures from clinical sleep studies or wristband monitors used at home, rather than reports from parents on their child's sleep.
ADHD stimulants such as methylphenidate (Ritalin) and amphetamines (Adderall) were found to cause sleep problems, though differences between the two were not identified, the researchers reported. While they were unable to tell the impact different doses had on sleep, they found that more frequent dosages made it harder for children to fall asleep.
"Sleep impairment is related to many cognitive, emotional and behavioral consequences, such as inattention, irritability and defiance," lead author Katie Kidwell, a doctoral student in psychology, said in a statement. "Sleep adverse effects could undermine the benefits of stimulant medications in some cases. Pediatricians should carefully consider dosage amounts, standard versus extended release, and dosage frequencies to minimize sleep problems while effectively treating ADHD symptoms."
She also recommended non-pharmacological treatments, such as parental training and changes to classroom procedures and homework assignments.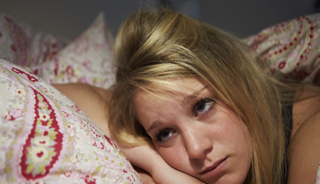 The researchers found that both methylphenidate medications like Ritalin and amphetamines like Adderall cause sleep problems.
Stimulant medications for attention-deficit/hyperactivity disorder (ADHD) cause sleep problems among the children who take them, a new study from the University of Nebraska-Lincoln concludes.The study addresses decades of conflicting opinions and evidence about the medications' effect on sleep.
In what's known as a "meta-analysis," researchers from the UNL Department of Psychology combined and analyzed the results from past studies of how ADHD medications affect sleep.
In a study published online by the journal Pediatrics, the Nebraska researchers found children given the medicines take significantly longer to fall asleep, have poorer quality sleep, and sleep for shorter periods.
Sign Up for Free e-newsletters
Check out what's trending